Car Ignition Repair in Garland, Texas
Auto ignition repair is something we are skilled at and a service we can offer you if you call and need help. Call Locksmith Garland, TX any time 24 hours a day and shortly a skilled technician will be on the way to help you and to provide you with high quality services.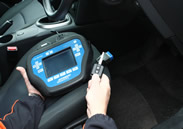 Do you need assistance to re key car ignition? Is your system jammed and you are unable to start the engine? Call us today and will assist when you are having an ignition switch problem.
We will make this repair quickly and affordably so that you can drive to where you need to go.
Broken Ignition Repair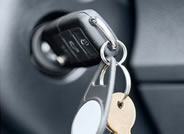 In case you got in the car and for some reason you couldn't get the car started on the first try and on keeping on trying you got a broken key in ignition, we can help you. Our locksmiths are skilled in this type of problem and can get your key extracted easily and safely from the ignition.
We can also do car ignition replacement if you need this service. Our services are comprehensive and our technicians are highly experienced since over the years they have helped many more customers with similar issues. They can also help you if your ignition jammed. Just call and shortly we will be headed your way to help you.